silversolitaire
Since
some people
have pointed out last year that I didn't post my annual pumpkin carving saga, I made extra sure to do so this year. So, here it is:
Pumpkin Carving in 10 Easy Steps!
Step 1: Prepare the tools.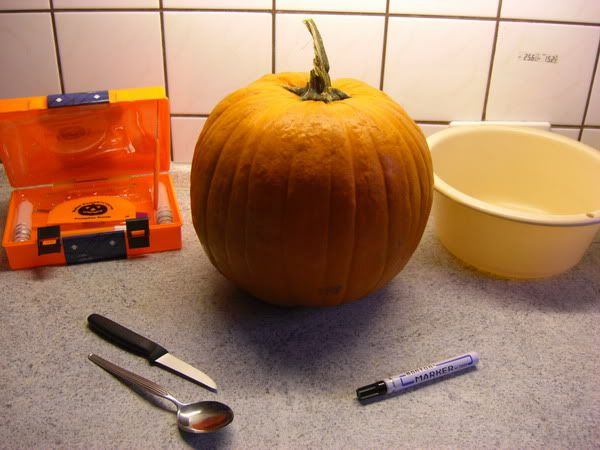 Step 2: Decap pumpkin.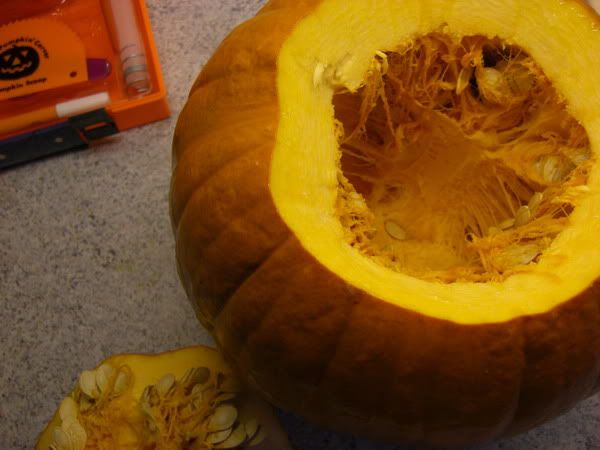 Step 3: Scoop out icky goo. Ewwww...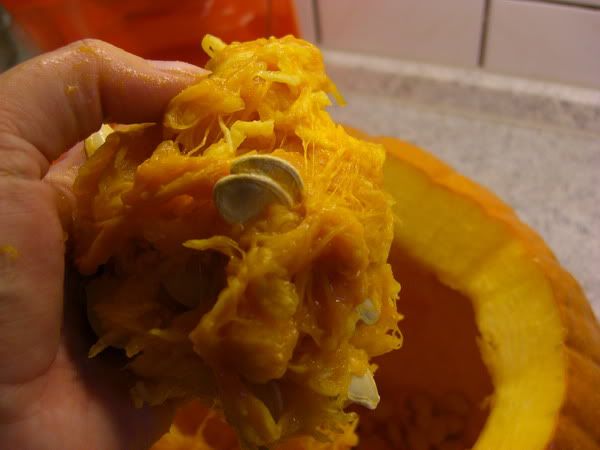 Step 4: Carve the insides nice and smooth. Always kinda makes me feel like a pumpkin abortionist :x.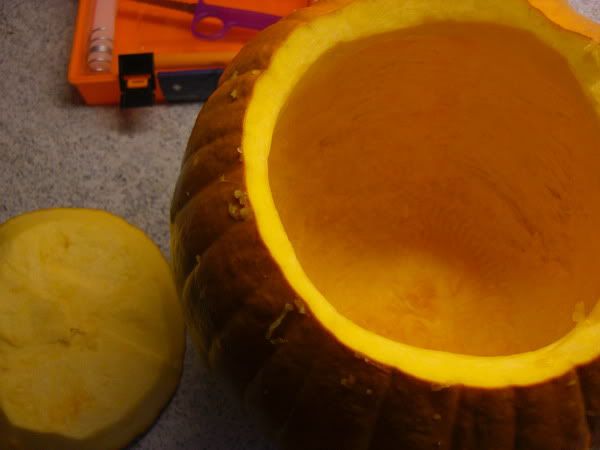 Step 5: Conceive design.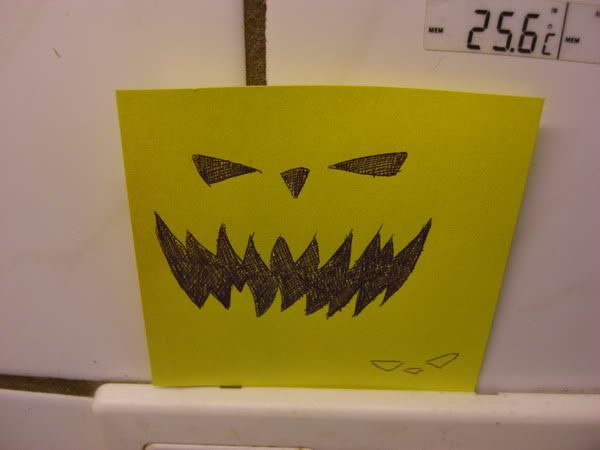 Step 6: Follow through on conceived design. (fail)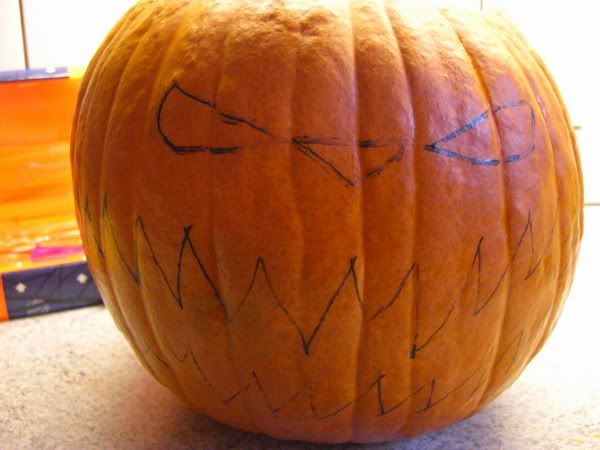 Step 7: Cut out all pieces that don't belong.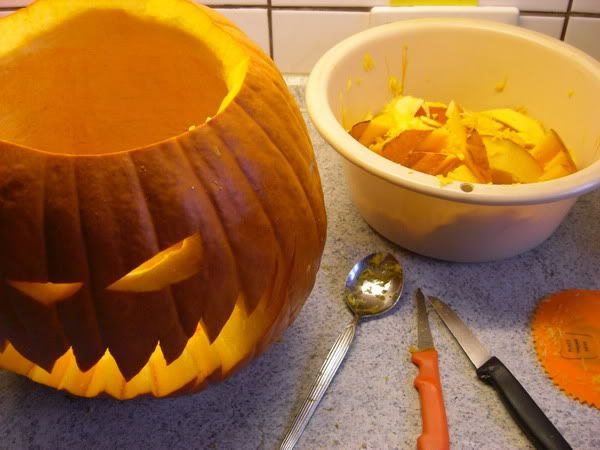 Step 8: Avoid maiming your fingers. (fail)
[Not shown to protect the innocent]
Step 9: ???
Step 10: PROFIT!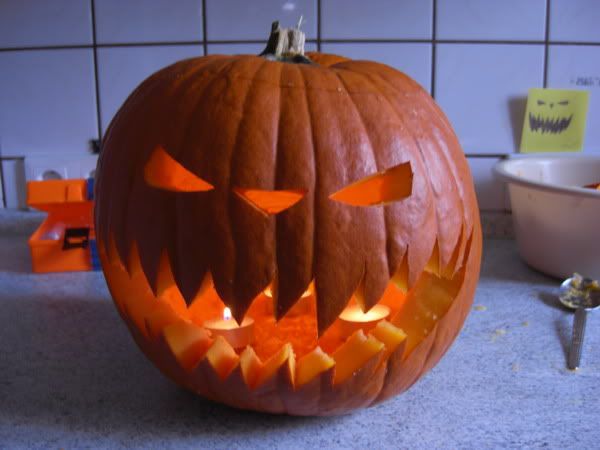 HAPPY HALLOWEEN!!!